The day after James Harden was traded from the Nets to the 76ers, a story started circulating about what the breaking point was between the 2018 league MVP and star Brooklyn guard Kyrie Irving. It posited that Irving beat Harden in one-on-one almost daily and that the Nets' ballhandling wizard even once called his teammate "washed" after locking him up in a scrimmage. The tale spread across the Internet—a Google search for "Kyrie Irving James Harden washed" last month returned just under two million results—and eventually onto the airwaves of ESPN, being referenced thrice, by two different analysts, in two different months. And yet, the incidents in question never actually occurred.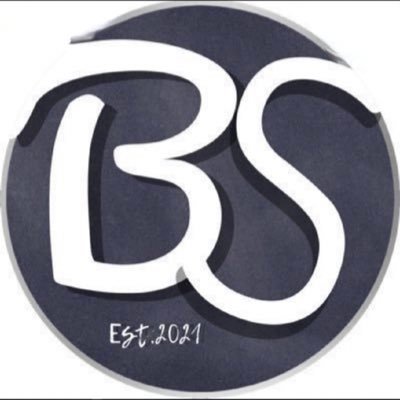 Bryce Michael Hall is an American social media personality. He is most known for his videos on TikTok and YouTube. As of November 1, 2021, his TikTok account has 24 million followers, and his YouTube channel has 3 million subscribers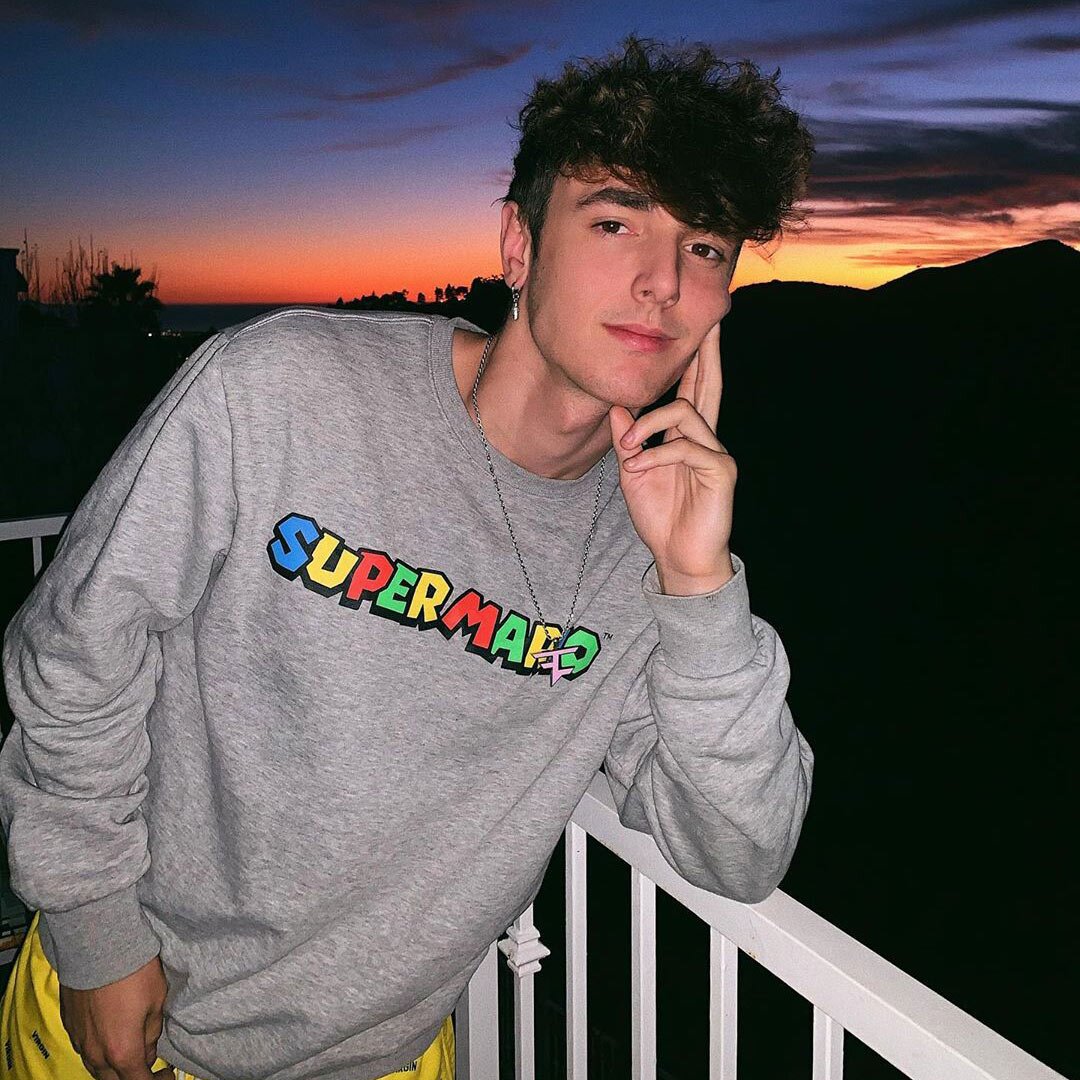 Buttcrack Sports is an online influencer dedicated to providing unparalleled coverage of the world of sports. With a focus on satire and humor, their content has been featured on platforms such as PBS Kids and The Onion, while their social media presence on Instagram and TikTok has amassed a dedicated following.
Y4SPLZ is a content 'creator on Twitch who bridges the gap between Web2 and Web3. They have over 20,000 followers on Twitch and over 15,000 followers on Twitter. Their business email is y4s@devvmedia.com. 
Y4SPLZ also has a TikTok account, @y4splztv, with 17.6K likes and 1.2K followers. They also have an Instagram account, @y4splz, with 38 posts. 
Y4SPLZ is also on Kick, a gaming and live streaming platform.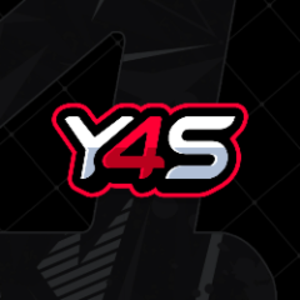 SweaterGxd was born on Nov 16, 1996 . Where does SweaterGxd live? SweaterGxd currently lives in USA.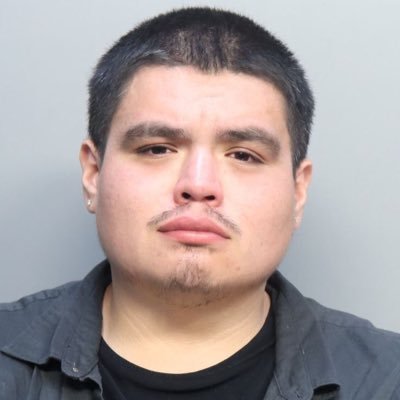 Meezy was born in the United States. He began his career as a content creator by publishing YouTube videos about the NBA 2K franchise.
TikTok content creator and personality who rose to fame by filming short form videos of himself in his bathroom mirror. He amassed more than 700,000 followers on the platform.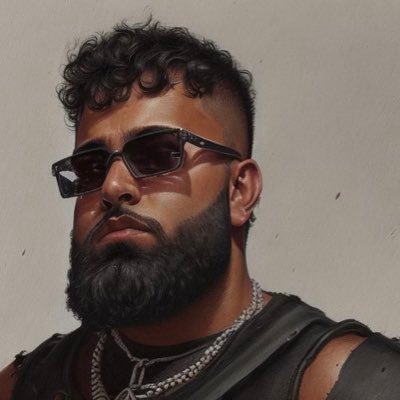 Andreas "Cr1t" Nielsen is a professional Dota 2 player on Evil Geniuses, which ranks as one of the best teams in the world with the best players. Andreas currently has 2 Major wins under his belt and multiple first-place LAN Tournament victories and top finishing of 3rd at the International. His Twitch streams average 3-5k CCV and his total social reach spans to nearly 500k.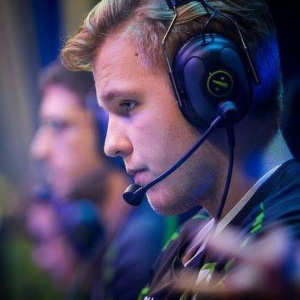 Methodz is a former professional Call of Duty player, recently retiring in the beginning of 2023. He competed professionally for over a decade and was the youngest pro player in the world at the age of 15! During the final few years of his competitive career, and multiple championships later, his streaming career took off rapidly and be built his community called "Zin City". Known for being the funny guy, his community has been built primarily on his comedic outlook and competitive play. Fast forward to now, he recently signed to the biggest Call of Duty team, OpTic Gaming.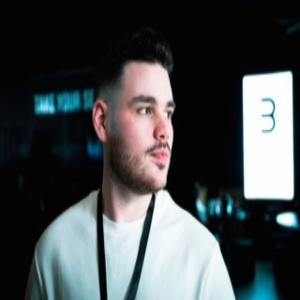 Artour "Arteezy" Babaev is one of the most prolific Dota players in the world. With one of the largest followings in the game, he is an icon in the competitive space. Having burst on the scene in 2013, he established himself as one of the most mechanically gifted and entertaining players to grace the game. He reinvented how players approached the mid-lane and almost a decade later, legions of fans still tune in and invest in his ups and downs.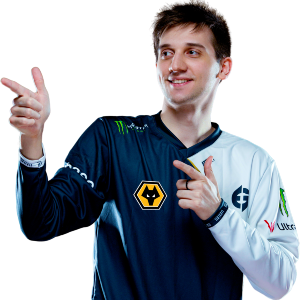 Aydan is regarded as one of the best skilled controller players in the world. He began his gaming career in 2017 as a pro Fortnite player and NickMercs' duo partner. He is now considered the top Call of Duty: Warzone player by Dexerto and currently is the second highest earner from all Warzone competitors. In 2019, Aydan won first place in the Fortnite World Cup Qualifiers, beating 40 million other hopeful players. He previously held the world record for 42 kills in solo vs. trio on console in Fortnite, and continues to stack accolades in Warzone.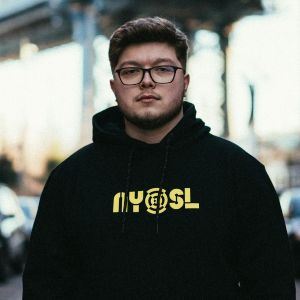 BabyNikki is an entertainer. Tune into her stream and you never know what you might get. One day it's top-tier Apex Legends or Valorant gameplay and the next is gingerbread house decorating. Either way, you're in for a treat and some good vibes!
Becca is highly regarded as one of the top skilled female Teamfight Tactics (TFT) players. Her popularity was initially gained through playing League of Legends but has grown since due to the large community she has built around her IRL and TFT streams. Becca has worked with brands such as Amazon, HyperX, 1MORE, NZXT, Netmarble, Stream Labs, Blitz, Webtoons and Mihoyo.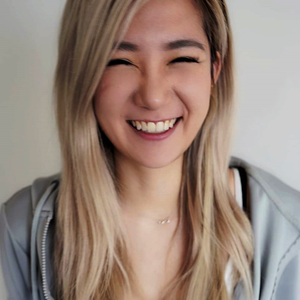 Connor Colquhoun, better known as CDawgVA, is a voice actor and one of the top content creators on YouTube and Twitch. Colquhoun began his career in 2014 and quickly rose to popularity for his voice impressions. Today, his YouTube channel boasts an impressive 2.88MM subscribers and consistently garners over 1MM+ views per video upload.
In 2020, he created the widely popular 'Trash Taste' podcast with The Anime Man and Gigguk. Together they produced a show that takes listeners through the lifestyle and culture of anime and Japan. Trash Taste became a massive success and attracts guests such as PewDiePie, Chris from AbroadinJapan, Ludwig, and The Dream. Most recently, Colquhoun and the Trash Taste team took the podcast concept and sold-out a month-long tour covering multiple cities across the United States.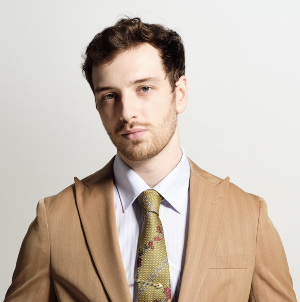 Chet Singh is a world-renowned esports coach leading highly notable teams such as Evil Geniuses and 100 Thieves in Counter-Strike: Global Offensive, and OpTic Gaming in Valorant. He previously secured more than 13 1st place titles in CS:GO, including the 2019 ESL One in New York with Evil Geniuses. On the Valorant front, Chet has 3 1st place titles under his belt with NRG, TSM, and OpTic. Recently, Chet went back to his roots and has joined NRG Esports as their head coach for the 2023 season. Chet has also been nominated for the 2022 Esports Coach of the Year award by the Esports Awards.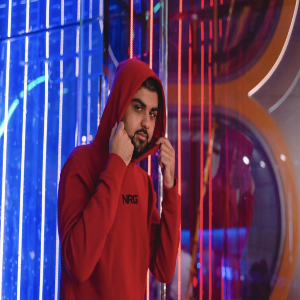 Steven "Chicklet" Negron is a well-known comedian and social media personality who is recognized for publishing short form video content on both his Instagram account and YouTube channel. With his comedic skits and touches of humor, he has gained over 4 million followers on his Instagram account. Along with his social media career and fame, Chicklet is acknowledged for his charismatic relationship with fellow social media star, Maleni Cruz.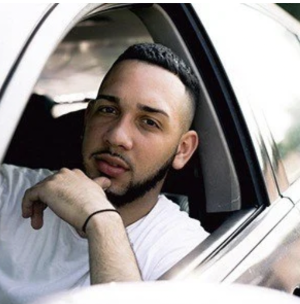 CodeMiko is a vtuber and content creator who has captured the hearts of viewers worldwide. With her innovative use of motion capture technology and captivating personality, she has quickly become a prominent figure in the virtual content creation space.
In just a few short years, CodeMiko has achieved remarkable growth and success. Her followers have grown exponentially, with an impressive 894% month-over-month increase between November and December 2020. Her Average Concurrent Viewers also grew by an astounding 1,197% MoM during the same period.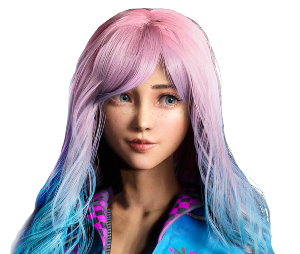 Cole and Everleigh of the renowned LaBrant family started their gaming channel in 2020 and are experiencing massive growth.

This adorable Dad and daughter gaming channel is super entertaining and features the duo playing family friendly games, participating in giveaways and fun pranks.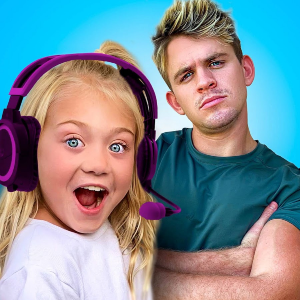 Brandon "Dashy" Otell is professional Call of Duty esports player currently on the Chicago Optic. Dashy started his esports career in 2017 and has become a prominent member of the COD and CDL community since. He is tied for the most kills in a single 4v4 Search & Destroy Cod Match in a major championship and was the CWL Las Vegas Open MVP and all star. In 2020 he was named 'Player to Watch' for the current CDL 2021 season. When Dashy is not competing he streams COD on Twitch as a partner.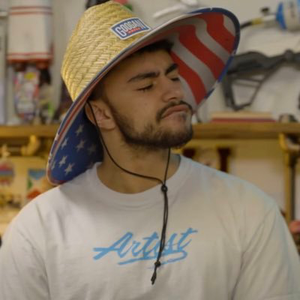 Envoy, donned the "Young Prince", is a Call of Duty League All Star, community leader and the resident slayer on World Champion 100T. Envoy is not only a fierce competitor, but he is also a fiercely brand safe streamer, YouTuber, and social influencer. Fun Fact: Tune into his stream to see if he has his headset on backwards.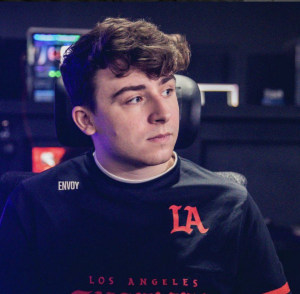 Eric "Snip3down" Wrona is a Halo esports player, currently a player for FaZe Clan. He is one of the most successful players in competitive Halo history, with over twenty major event wins including the 2008 MLG National Championship and the Fall 2016 HCS Pro League Finals. He has had success with numerous teams, including Str8 Rippin, Ambush, Evil Geniuses, and Team EnVyUs.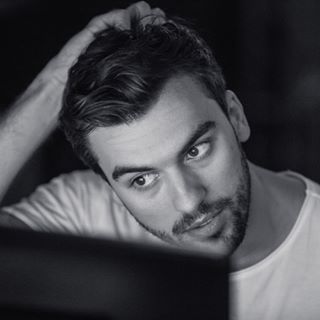 Tal Aizik is one of the most stable captains in Dota 2 with 4 Major Titles under his belt as captain of OG, then Evil Geniuses and now Shopify Rebellion. He has a storied career as one of the best 5 players in the world and seeks to add to his titles. He's also a huge fitness buff with a background in Krav Maga and as such is a proponent of healthy living.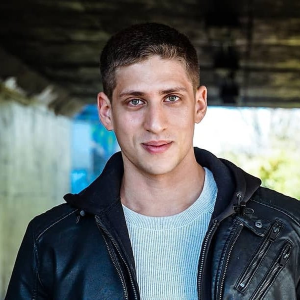 Matthew "FormaL" Piper is a Call of Duty esports player, currently a player for OpTic Chicago. He is a 2017 World Champion, 2017 World Championship MVP and X Gamesgold medalist.
FormaL got his pro gaming start in the Halo franchise. He rose to fame there and looked to COD to continue his career in gaming. Having been a contracted professional on 9 teams in his 7 year career, FormaL has been with OpTic since 2020 and is a renowned player in their lineup.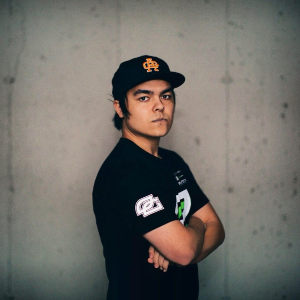 Girl DM is a fast growing new VTuber with a dedicated audience of 1,000 to 1,500 CCV on Twitch and 300,000 followers on Tik Tok. She's known for promoting positivity and streaming horror games on her channel. She does a dedicated podcast called GHK radio in collaboration with two other VTubers and has become a staple in the Vtubing community.
Grim is a unique VALORANT creator dominating the scene. He became known for his one-of-a-kind playstyle and advanced knowledge of in-game mechanics. With his unique mechanics on the agent, Sage, he has pioneered the term "Grim Wall" which is widely used in the VALORANT community. Grim has earned the title of #1 rated and most watched Sage player on Twitch. Though he is unique in how he uses mechanics, his aim is still top tier and provides high level gameplay content.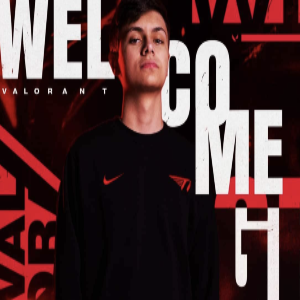 A striking presence with a gift for comedy, Hannah Stocking is a multi-hyphenate creative and actress who continues to break the mold. An early innovator of the digital landscape, the groundbreaking internet auteur has gracefully redefined the art of life as a social media Sensation.
Stocking has amassed over 60 million combined followers, and her YouTube channel alone has accumulated nearly two billion lifetime views. Her meteoric rise in digital and traditional entertainment has been spearheaded by her unique brand of comedy, one that is often elevated by a blend of humor and science. Remarkably the first digital creator to receive the Women's Entrepreneurship Day Pioneer Award at the United Nations, her extensive background as a double major in chemistry and biology brings an undeniable added element into her content. Stocking most notably collaborated with ATTN: to create an informative science-based series to present everyday concepts surrounding societal topics, such as crash dieting and the teenage brain, in an accessible and entertaining manner.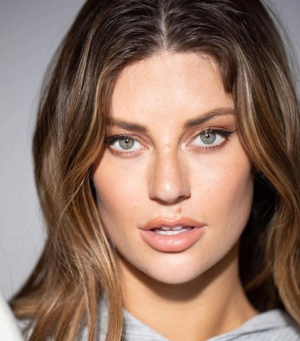 Hector "H3CZ" Rodriguez is one of the founding fathers of esports as we know it. Once a competitive Call of Duty player himself, in 2007 he saw an opportunity to get in the game from the business side of things. He founded Optic Gaming, putting a content first mentality at the forefront of his management style. This approach transformed the competitive esports arena into a lifestyle and can't miss entertainment. He is currently the CEO of OpTic Gaming. In addition to his business acumen, Hector is also one of the most renowned and respected Esports personalities. His YouTube channel boasts hundreds of thousands of views, and his Eavesdrop Podcast is a must listen for anyone interested in esports.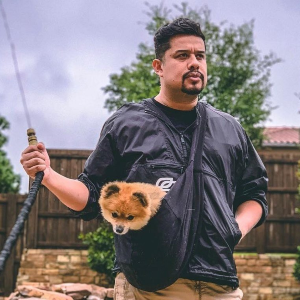 Long time OpTic Gaming member, Davis 'Hitch' Edwards, is one of the most prominent names in the Call of Duty esports scene. Hitch focuses the majority of his content around Call of Duty, where he initially began his content creation under the OpTic Gaming brand. He is also the founder gaming content group, Team Summertime, where he and two of his best friend's stream and create content around multiple different gaming titles.

With over 190,000 followers on Twitch and having created one of the most popular groups in gaming, Hitch remains to be a driving force in the industry. He most recently re-joined OpTic Gaming, after Hector Rodriguez reacquired the team and brought him and the entire Team Summertime squad along with him. Hitch is the recipient 2017 & 2018 Esports Videographer of the Year.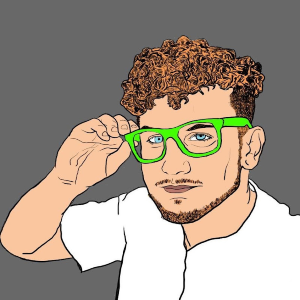 Hungrybox is a professional Super Smash Bros. Melee player for Team Liquid. Currently ranked #1 in SSBM, Hbox shares his love and passion for not only Smash Bros here, but also food and music. You can watch clips and compilations from Smash netplay and his livestream, and reviews on many of his favorite things and topics.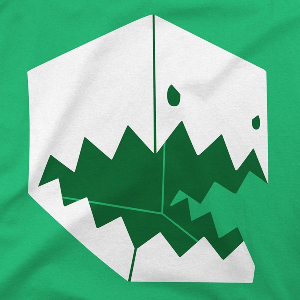 IceManIsaac is a competitive Warzone streamer and content creator who built a dedicated following through his educational guides and high-level game play. His "Warzone Academy" videos are revered by the entire community as the best place to improve tactics and strategies in game. This value driven content has garnered Isaac a fiercely loyal following. Isaac recently joined with the exciting new esports organization, The Guard. Isaac is also an active-duty pilot in the United State Air Force.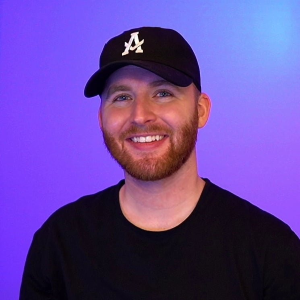 Kaleb "Moose" Jayne plays VALORANT for Shopify Rebellion and is one of the most flexible and skilled players in the scene. With a background in CounterStrike, Moose rose quickly to be one of the premier players in VCT on Luminosity, consistently reaching top 6 in NA.
Kurtis Ling is the 2 time Dota 2 International World Championship Winner, first as a player in 2015 and then as a coach of Tundra Esports in 2022. He has been a pioneer and staple of the Dota 2 esports world since 2012, displaying an inventive mind and incredible knowledge of game mechanics. He has featured regularly on panels and casts at major broadcasts and is hailed as one of the premier North American figures in the space.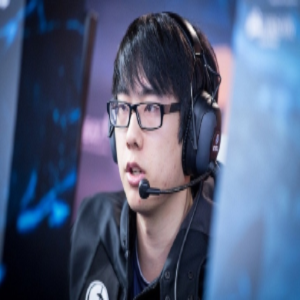 Mark Dohner is an American YouTuber, actor and filmmaker. With a combined social reach of over 7 million and massive crossover appeal, Mark is one of the fastest growing creators of this generation. Recently, he's developed a Facebook series, "#RELATABLE" & his daily blogs on YouTube garner 12 million views per month. Additionally, Mark released his first single that charted in Portugal and India, reaching more than 5 million plays on YouTube as well as 1.2 million on Spotify. Mark can next be seen in Indigenous Media's SICKHOUSE 2 and has worked with notable brands such as Twix, Curve Cologne, MasterCard and Mountain Dew. Mark is passionate about fashion and style, and hopes to curate or direct his own lifestyle brand one day.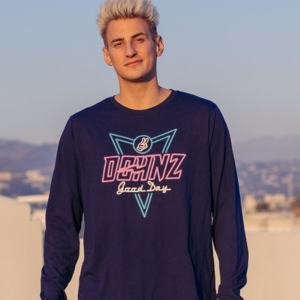 Join Shiloh from the Onyx Family as he schools his viewers on all things gaming and tech. Along with regular gaming – this channel reviews and showcases the newest products in consumer electronics, video games, gadgets, tech and more.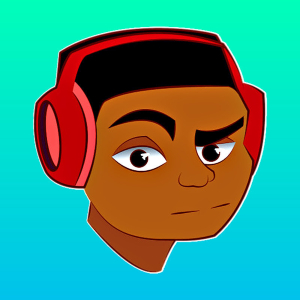 Quinn Callahan is a professional Dota 2 player for Soniqs Esports. He is one of the best 'mid' players in North America and has a fast-growing stream that currently sees 3K concurrent viewers on average with peaks of 5K. His streams mostly feature high skilled gameplay but occasionally involve group watches of free content and sometimes even party games, which his followers love!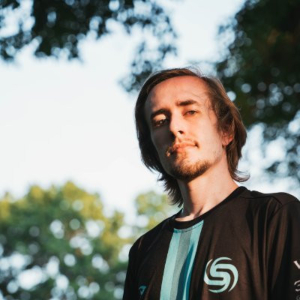 Ali & Ferran of Royalty Family fame pick up the mouse and keyboard for some fun, father-and-son gaming! They play Minecraft, Roblox, Fortnite, Among Us and many games that are recommended by their awesome viewers.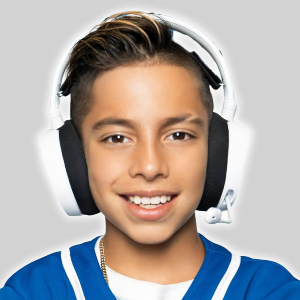 Jonas Volek is one of the new stars in the Dota 2 space with a healthy stream and a dynamic playstyle that led to his pick up on Shopify Rebellion. Known for his funny social media posts and creative content, he's becoming a rapidly popular player in Dota 2.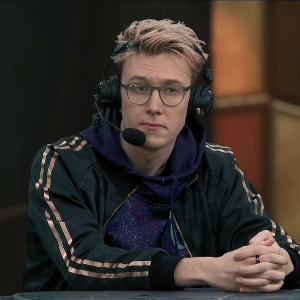 Sam "S0m" Oh is a former CS:GO professional who now leads the "Smokes" role for NRG, a top 3 VALORANT team in NA. At just 15 years old, he built his reputation as an incredible player and became known for his sharp aiming abilities in both games. In 2020, s0m won the MVP award at DreamHack Anaheim.
When S0m isn't competing, you can find him broadcasting to a large audience on Twitch. S0m has worked with brands such as Levi's, Therabody, and Hot Pockets.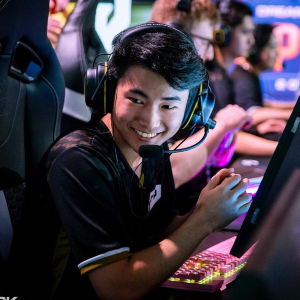 Seth 'Scump' Abner, the world's greatest Call of Duty player retired from Professional Call of Duty after 14 successful seasons. During his professional career, he amassed 30 major tournament wins, back-to-back X Games Gold medals in 2014 & 2015, a Red Bull athlete in 2015, Esports Console Player of the Year in 2016, World Champion in 2017, and World Series of Warzone Champion in 2021. He was also listed in the 2022 Forbes 30 under 30 in Gaming and became the first Esports Athlete sponsored by Oakley. Often referred to as the "King" by his fans, Scump finished his career playing for the Call of Duty League Team OpTic Texas.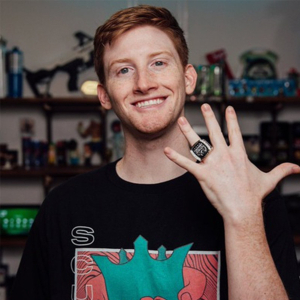 ShivFPS is an Apex Legends content creator and a part of Luminosity Gaming. Shiv's content focuses on competitive Apex Legends gameplay.

ShivFPS has a Twitch audience of 1.4 Million followers and has worked with brands including Samsung, GFuel, and ExitLag.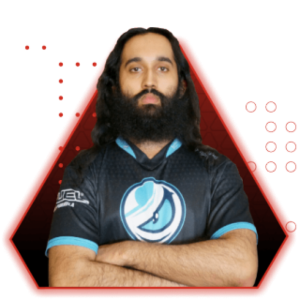 Sinead is the second oldest in the Onyx Family, popular for comedic and entertaining skits; she's a natural-born musician and lover of video games. Along with running a gaming brand, Sinead shows her deep love for music by writing and producing music for the family cartoon series, Onyx Monster Mysteries, and albums for the Onyx brand and under her artist name "Shonyx". Sinead is the head music producer for all Onyx content and has directed multiple music videos that have gotten over hundreds of millions of streams worldwide.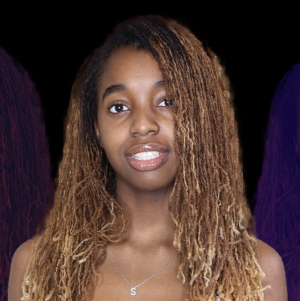 Anthony "Shotzzy" Cuevas-Castro is a multi-fps World Champion and 1x "Most Valuable Player" award recipient . Starting his career in Halo, Shotzzy took the scene by storm open the eyes of the community with what could be done with the games movement mechanics. After winning the 2018 Halo World Championship, Shotzzy would make the switch over to Call of Duty by joining the Dallas Empire. In his inaugural season, Shotzzy would help lead the Empire to three Homestand Champions and one World Championship, as well as taking the Call of Duty League's "Most Valuable Player" award for the 2020 season.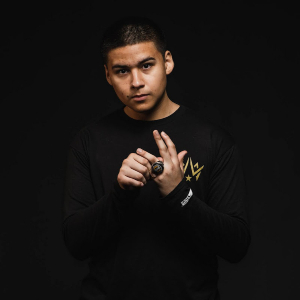 Slater Kodish took the internet by storm in late 2022 as "that voice changer kid from Tiktok!" In a category of Call of Duty: Warzone creators and streamers who focused on only the competitive aspect of their game, Slater decided that the community was missing fun, light-hearted content. Slater's skits were so well received by die-hard, core, and casual gamers alike that his YouTube channel hit ONE MILLION subscribers in a short three months! Through multi-platform content distribution, Slater has amassed hundreds of millions of views and he's not slowing down!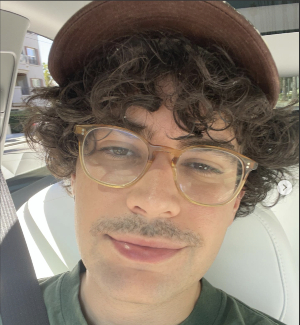 Sweetdreams is everything you could want in a streamer and esports professional. Whether he is grinding for rank #1 in Apex Legends or chilling in Escape from Tarkov, Sweet always delivers on top tier gameplay and good vibes. He is known within the Apex Legends community as one of the best professional players, and – with his gift of gab – he is also one Apex's biggest personalities.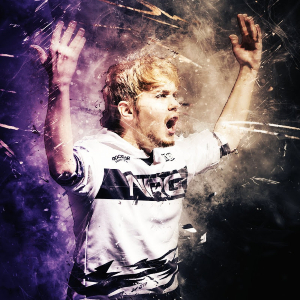 A crew of friends turned full-time content creators, Team Summertime is one of the most well-known content groups in the game. TST is led by OpTicGaming creative director Davis 'Hitch' Edwards, and also includes other OpTic members Blake Cissel and Jorge Estrada. The trio became friends through another form of sports, their high school soccer team. They quickly realized they all shared a mutual love for esports as well and bonded through Call of Duty beginning in 2009. They made their names by eventually dominating the COD scene and now focus on creating content around multiple different titles like Apex, Valorant, Minecraft, Fall Guys, and more. The stream team is nominated at the 2022 Esports Awards for Content Group of The Year, a category that also includes FaZe Clan and 100 Thieves.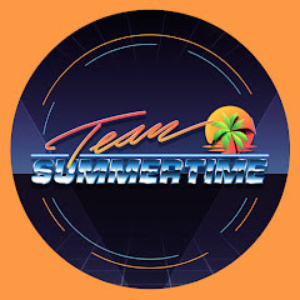 Ryan, also known as Tewity, is a high energy, positive vibes gaming influencer. Who's been in the gaming industry for 8+ years with over 1.3 million total subscribers. He focuses mainly on creating fun lighthearted content that can be enjoyed by everyone.

He's best known for his Bloons TD 6 gameplay/commentary. Ryan has always been a very driven and motivated person, starting his first youtube channel when he was 9 and since then has uploaded over 5,000 videos and amassed over 400+ million views worldwide.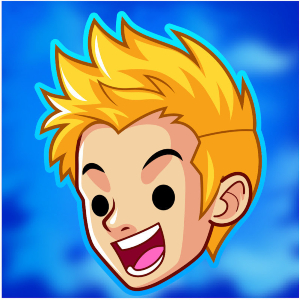 Michael "Tobias Fate" Cauchon is a well known for his antics and personality while broadcasting on Twitch. Tobias Fate's primary game of choice is League of Legends but also dips into a variety of entertainment from playing fighting games from the Injustice series to doing live arts and crafts. Stemming onto his love for fighting games Tobias Fate was one of the top ranked players in Mortal Kombat 9. Tobias Fate has worked with reputable brands such as Acer, Gillette, Overwolf and Ubisoft.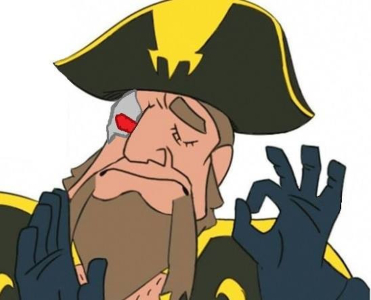 Trash Taste After Dark is an uncut behind-the-scenes look into the Trash Taste podcast featuring Connor "CDawgVA" Colquhoun, Joey "The Anime Man" Bizinger, and Garnt "Gigguk" Maneetapho. Broadcasting live from the trio's Twitch channel, the group garners over 10,000 concurrent viewers and showcases a variety of long-form content such as taste tests, quizzes, unboxings, and all other special scenes that don't make it to the Trash Taste podcast. These streams are then syndicated to the Trash Taste After Dark YouTube channel, which has amassed over 43 million views to date.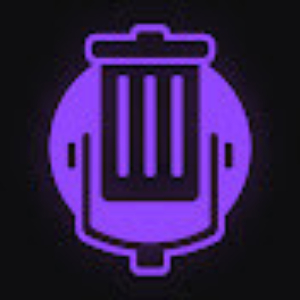 Joey Bizinger (The Anime Man), Garnt Maneetapho (Gigguk), and Connor Colquhoun (Cdawgva) have all made immense names for themselves on their own terms. Each of these top YouTube creators (amassing over 9.35M subscribers combined) has come together to form "Trash Taste". The highly anticipated podcast that explores the worlds of anime, manga, and otaku culture providing its listeners with the ins and outs of life in Japan. Since its inception, the trio has garnered over 210 million views on the Trash Taste YouTube channel, and they're only getting started.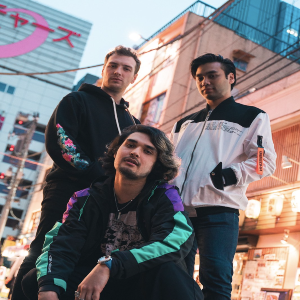 Known for his Adonis-like good looks and his captivating TikToks, Vinnie Hacker is one of the most versatile talents in the digital space. Vinnie is a pro gamer, a picturesque model, a trendsetting entrepreneur, and a natural athlete. But underneath the edgy boy next door exterior is your average anime and video game-loving 20 year old. Fresh off of the January 2022 launch of the Hype House Netflix show, he took the year to focus on gaming and high-fashion partnerships.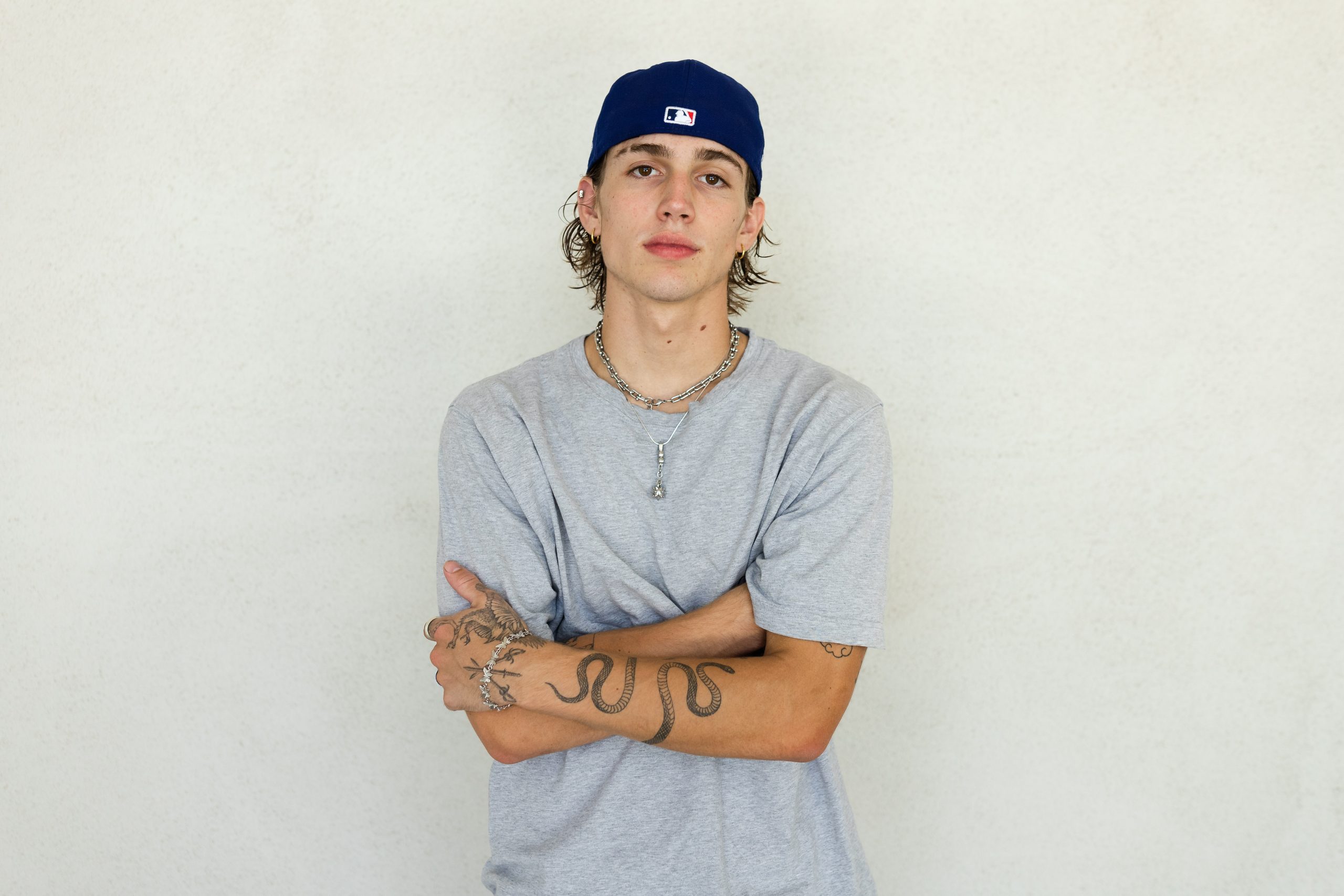 Will1us aka the creator of the "Valorant Accent" is one of the most identifiable gamers on TikTok. Despite a tumultuous adolescence, he earned acceptance into Harvard AND signed with NRG Esports in 2022. During this next "Gap Year" he will diversify his content, dip his toes into new genres/communities, and grow his channels beyond just Tiktok.
William Spaniel is the creator of the popular Game Theory 101 channel on YouTube, which does in-depth analysis of international relations, conflicts, and situations. His videos on the ongoing war in Ukraine and the intricacies behind the who, what, why and if of the situation have garnered millions of views. Additionally, his YouTube channel currently garners over 8 million monthly views. He boasts a number of academic credentials including a PhD from University of Rochester and a Stanford Postdoctoral. He is currently a Tenured Professor at the University of Pittsburgh and the author of Game Theory 101 with 60,000 copies sold.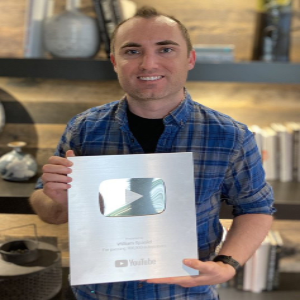 Zhong is a talented YouTuber known for his captivating storytelling, insightful commentary, and warm personality. He has a gift for making complex ideas accessible to his audience, all while keeping them engaged and entertained. With a keen eye for detail and a passion for creating high-quality content, Zhong has built a loyal fan base that eagerly awaits each new video release. Whether he's looking to create the next big challenge for a video or sharing his own experiences and insights, Zhong's talent and dedication shine through in everything he does.