c4n2 is the premier
choice for

Public Relations

Branding success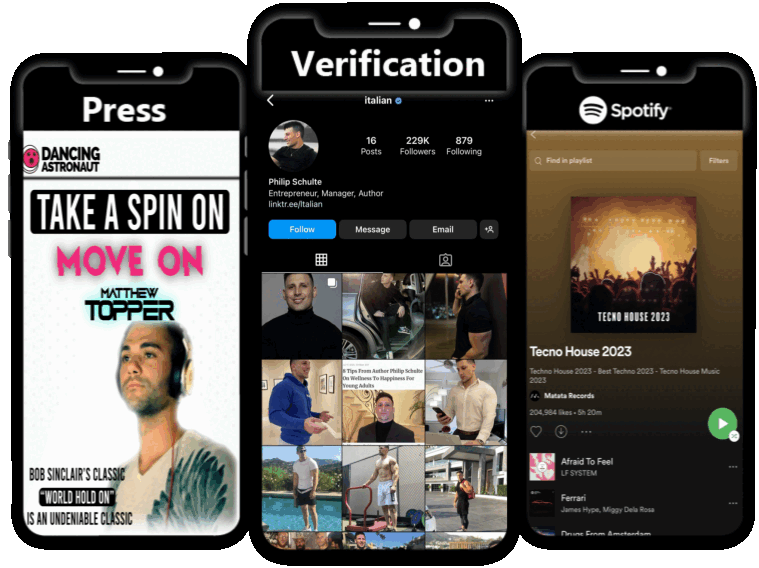 Our Mission
We strive to help brands adopt and implement the best marketing strategies that would drive their business's growth agenda. We offer strategic public relations and social media tools to fuel business growth, social currency, and authority.
Why Choose Us
We're not here to make empty promises. If there's something we can't do for you, we'll let you know upfront - with a full refund if needed! We are not here for the hobbyist; we build a foundation for the serious artist/ influencer/ entrepreneur/ celebrity.
Who We Help
Make some noise in the world of music or business by working with our experienced team – let's get you noticed. If you found us, chances are we can help you
What We Offer
Efficient services
Long-term partnership
Constant communication
High quality services
Money back guarantee
Transparency, honesty, & responsiveness
CUTTING-EDGE ENTERTAINMENT PUBLIC RELATIONS & BRANDING, LOS ANGELES
As an artist-friendly company, c4n2 is committed to helping businesses and individuals utilize maximum relevant resources to build their brand. Think of us as creatives for creatives. We'll enhance your cross-functional collaboration across relevant digital platforms and help you gain a larger audience.
If you want to break through the noise and achieve a long-term career, we deliver.
Cut through the clutter with c4n2! Get in touch with our PR, social media, and digital marketing specialists in LA today!
We're going to be honest with you. Success doesn't come overnight and we won't make any promises that we can't keep or offer guarantees that are a little too far-fetched. In short, we won't:
Tell you tales of going viral instantly
Provide you with shortcuts to stardom
Over promise and under deliver
As firm believers in hard work and dedication, we will help your brand grow organically. Our team will:
Boost your online visibility
Keep you updated about all content marketing campaign
Customize your brand strategy to target your specific goals and needs
Promoting Brands Across the U.S. Through Organic Marketing Campaigns!
Promotions
We use innovative and unique online branding techniques to promote brands, artistes, and solo entrepreneurs and performers. Our out-of-the-box approach will get you the visibility you need!
Social Media Verification
Who doesn't want that coveted blue check on their social media account? We'll help you submit for social media verification to enhance your reach and authenticate your online presence.
Press Coverage
Unlike other companies, we won't "pitch" your brand to external platforms. Instead, we'll provide you with the press coverage you need and get your story heard across online channels.
Influencer Marketing
Influencer campaigns have become one of the most crucial forms of online marketing in the last couple of years. We'll connect you with influencers that share your brand values and can help increase engagement.
TikTok & Spotify
If you're a budding musician or performer, you need to build your Spotify and TikTok audience! We'll help you get the followers you need for your brand.
Article Writing
Our team will create up to 30 professionally written articles and publications to help build your online audience. These will be posted on up-and-coming and well recognized publications.
c4n2 AGENCY BRAND PARTNERS
C4N2 is not only outstanding, they are influential. They are an exception to other digital marketing firms. They authentically know how to amplify your business. I would recommend them to anyone looking to mature their brand.
I simply love this company. They try really hard to wow you with their services and are honest, transparent and reliable. With consistent use of their digital marketing efforts, we were able to organically grow our Sales and receive reaching press coverage. It has been a most cost effective tool with our organization and has given us the required functionality.
This is one of the best investments I've made for my business!
Find Out What c4n2 Can Develop For You